Another view of the lime wash from the first page of this site. Beginning kitchen wall - two coats.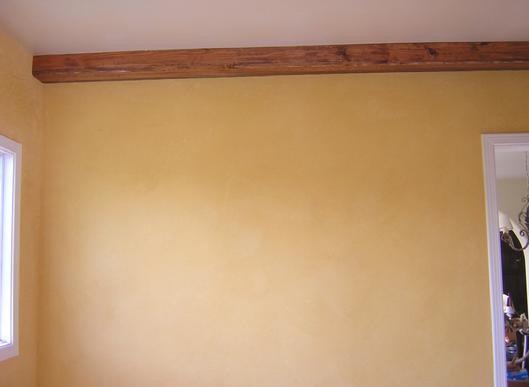 3 coats - finished. Light weight beams carved and stained to look old.



Interior Lime Wash


Interior lime wash is a three coat application for new or old drywall and previously painted surfaces after priming. It is much stronger than paint. It is easily repairable.



Different colors can be combined for beautiful effects.

Interior lime wash can be polished to a high gloss.

Lime putty plaster from Italy mixed on the job site with lime fast colorants and water.

Appearance is opaque with subtle mottling that will last for decades.

Subtle mottling is what many faux finishes are attempting to emulate.

Lime wash is a true green product allowing porous walls to breath.





Exterior lime wash for brick, concrete and stucco.


This is a great way to update old stucco (not painted), completley cover old brick and concrete walls. Pictures and samples coming soon.


Same as above excecpt from a United States based wood kiln fired lime foundry.
Updated February 2020 Ancient Finish - Romanelli Wallcovering
180 Talmadge Road, #9
IGO Building,
Edison, NJ 08817